Our Mission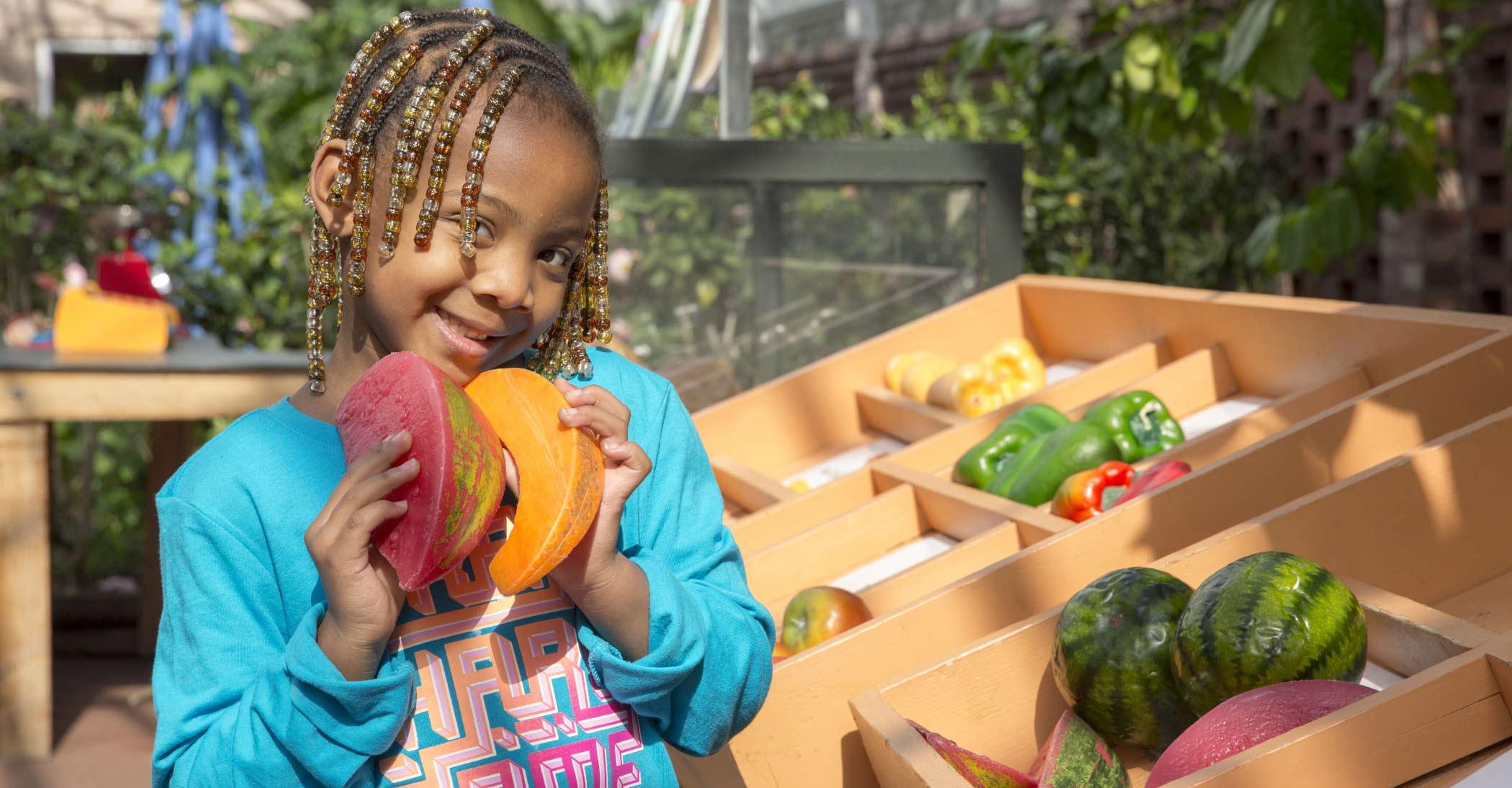 Let's Move Pittsburgh is a program of Phipps Conservatory and Botanical Gardens and a collaborative effort of organizations in Southwestern Pennsylvania committed to addressing childhood obesity in our region. Since many lifetime habits are established in childhood, Let's Move Pittsburgh focuses on children and advocates on their behalf by: 1) Identifying and building upon current best practices; 2) Uncovering, analyzing and removing barriers to change; and 3) Developing and establishing a consistent message among healthcare providers, early childcare centers, schools, out of school and community programs, and the food, restaurant and beverage industry about what we should be doing for children now to foster better habits for the future.
---
Our History
| | |
| --- | --- |
| OctOBER 2011 | Phipps hosts the American Alliance of Museums symposium "Feeding the Spirit: Museums, Food and Community" |
| OctOBER 2011 | Let's Move Pittsburgh officially launches at its first symposium, "Leading the Way to Healthy Lifestyles for Children" |
| OctOBER 2012 | Let's Move Pittsburgh launches the 10,000 Tables pledge in support of Jamie Oliver's Food Revolution |
| novEMBER 2013 | Let's Move Pittsburgh presents its second symposium, "Making the Healthy Choice the Easy Choice" |
| decEMBER 2014 | 5,000 households have now taken the 10,000 Tables pledge to eat more home-cooked family meals |
| june 2014 | Let's Move Pittsburgh launches the Champion Schools Awards grant program, awarding over $19,000 to 20 schools |
| janUARY 2015 | Let's Move Pittsburgh releases the Green Light Foods mobile app |
| june 2015 | Let's Move Pittsburgh awards $17,000 to 17 Champion Schools |
| june 2015 | Let's Move Pittsburgh launches the local 5-2-1-0 movement |
| augUST 2015 | Let's Move Pittsburgh releases Green Light Foods version 2.0 |
| novEMBER 2015 | Let's Move Pittsburgh presents its third symposium, "5-2-1-0: The Formula for Healthy Families" |
| DecEMBER 2015 | Let's Move Pittsburgh awards $23,000 to 23 Champion Schools |
| JUNE 2016 | Let's Move Pittsburgh awards $40,000 to 40 Champion Schools |
| AUGUST 2016 | Let's Move Pittsburgh successfully recruits 19 5-2-1-0 partner sites |
| OCTOBER 2016 | Let's Move Pittsburgh celebrates its five-year anniversary |
| OCTOBER 2016 | Let's Move Pittsburgh and Urban Pathways K – 5 College Charter School visit the White House for the final Garden Harvest |
| November 2016 | Let's Move Pittsburgh launches a six-part 5-2-1-0 Speaker Series in celebration of its five-year anniversary |
| November 2016 | Let's Move Pittsburgh launches its 5-2-1-0 Texting Program |
| February 2017 | Let's Move Pittsburgh's 5-2-1-0 commercial is launched in local movie theaters |
| June 2017 | Let's Move Pittsburgh awards $40,000 to 40 Champion Schools |
| November 2017 | Let's Move Pittsburgh presents its fourth symposium, "Growing Healthy Children" |
---
Our People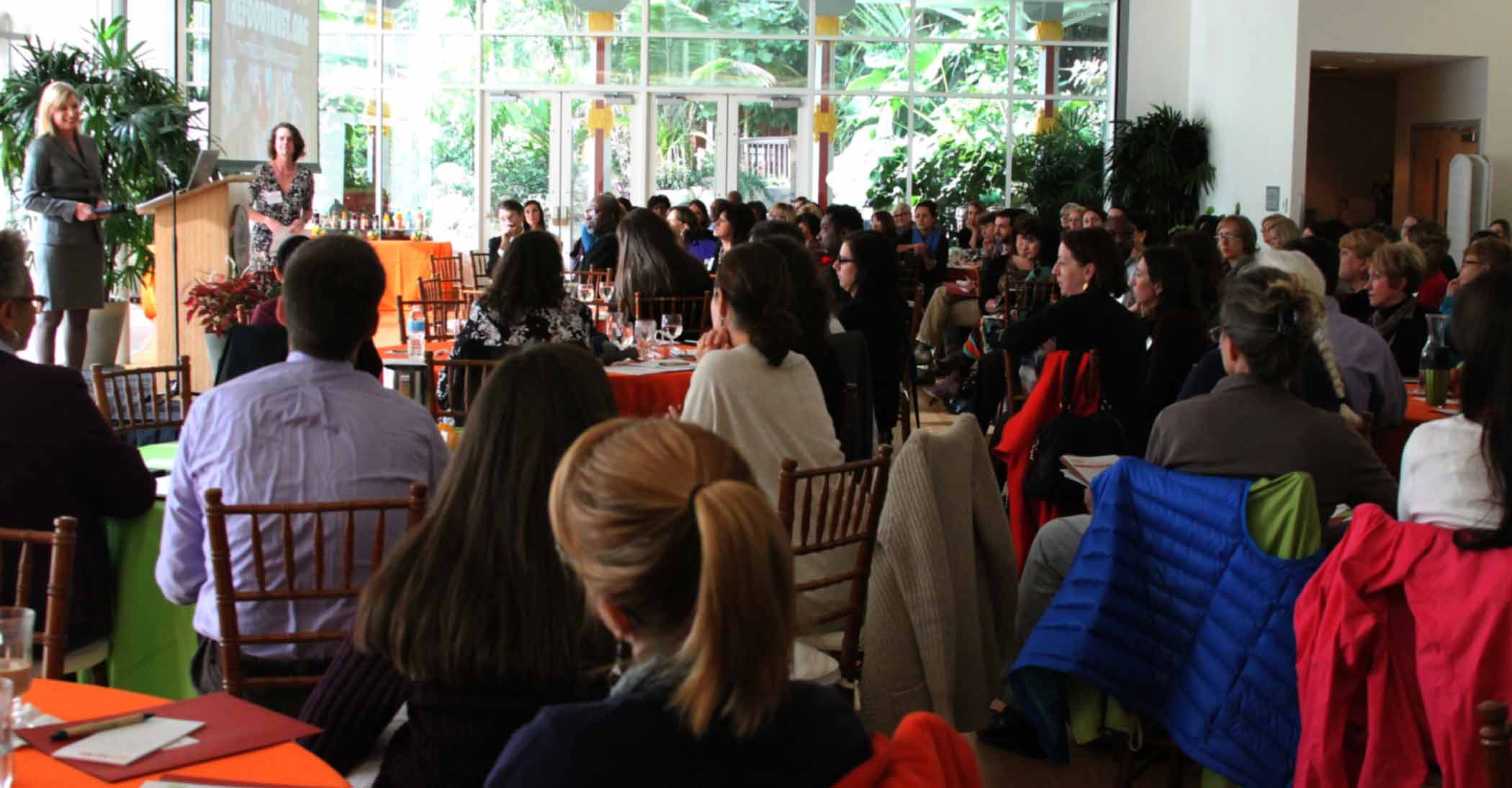 Executive Committee
Nadine Champsi, Pittsburgh Mommy Blogger
Judith L. Dodd, University of Pittsburgh, Department of Sports Medicine and Nutrition
Elizabeth Dubovi, UPMC Magee Women's Hospital
Judith Focareta, Volunteer
Dr. Jodi Krall, Children's Hospital
Anne Marie Kuchera, Children's Hospital
Gina Pferdehirt, UPMC Health Plan and Healthy Armstrong
Richard V. Piacentini, Phipps Conservatory and Botanical Gardens
Sharon Ross, University of Pittsburgh, Department of Health and Physical Activity
Zena Ruiz, Children's Museum of Pittsburgh
Dana Scarpino, UPMC Health Plan and Healthy Armstrong
Dr. Keith Somers, UPMC Magee-Women's Hospital
Mary Suresh, Carnegie Mellon University
Gabe Tilove, Phipps Conservatory and Botanical Gardens
Teacher Advisory Committee
The Phipps Teacher Advisory Committee is a select group of K – 12 educators who meet quarterly during the school year to foster collaboration and learning across schools and museums.
Team
Laura Leiden, M.S., R.D., L.D.N., Let's Move Pittsburgh Program Manager
Laura Leiden is a Registered Dietitian-Nutritionist with a B.S. in nutrition from Universidad Autónoma de Querétaro and a M.S. in nutrition and dietetics from University of Pittsburgh. Before coming to Phipps, Laura worked in clinical and community settings, finding the latter a source of great inspiration and joy. Both her bilingual-bicultural education and her experience working with diverse health and nutrition programs have shaped the way she appreciates food and ultimately the way she approaches nutrition.
Kelly Regan, CDC Public Health Associate
Kelly Regan comes to Let's Move Pittsburgh with a bachelor of science degree in Kinesiology with a concentration in Public Health from the College of William and Mary. Kelly was selected through the Center for Disease Control's competitive Public Health Associate Program, which places associates at site assignments all over the United States. As a public health associate for Let's Move Pittsburgh, she assists with research and program development designed to address childhood obesity and to promote healthy food choices and physical activity.
Our Partners
A partner organization is committed to children's health and wellness and supports the Let's Move Pittsburgh mission to increase healthy eating and physical activity and decrease screen time among children. Whether through policy, programs or research, a Let's Move Pittsburgh partner is a leading resource for parents, caregivers and professionals, in the fields of early childcare, schools, community, out of school, healthcare and food and beverage industries.
Live Well Allegheny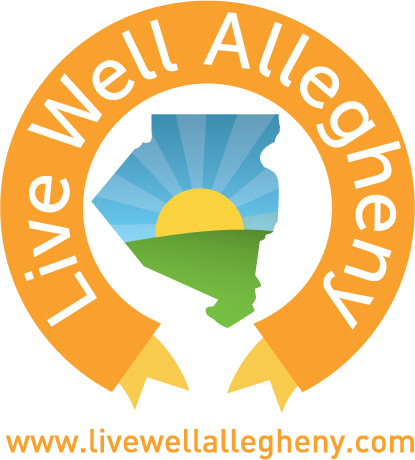 The Live Well Allegheny Campaign aims to improve the health and well-being of Allegheny County residents through a collaborative effort that involves multiple stakeholders, partners and residents. This shared vision of creating America's healthiest County can only be achieved through collective action. Communities, schools and businesses are encouraged to gain Live Well status so they can contribute to our goal to make Allegheny County the "healthiest county" in the nation.
Action for Healthy Kids


Action for Healthy Kids® fights childhood obesity, undernourishment, and physical inactivity by helping schools become healthier places. AKHK collaborates with volunteers from their 80,000+ network and collaborates with more than 75 organizations, corporations, and agencies. AFHK give kids the keys to success by meeting them where they are with physical activity and nutrition lessons and changes that make it possible for them to eat nutritiously and play actively every day.
American Healthcare Group

The Future of HealthCare is Ours to Create: We believe that spending American's healthcare dollars on preventive services creates long term savings and a higher quality of life. American Healthcare Group strategizes and administers preventive services for schools, employers, and affordable housing developments. American Healthcare Group focus areas are in farm to table local food education, a comprehensive suite of wellness program services, on-site vaccination clinics, physician billing and practice management, and much more!
Carnegie Science Center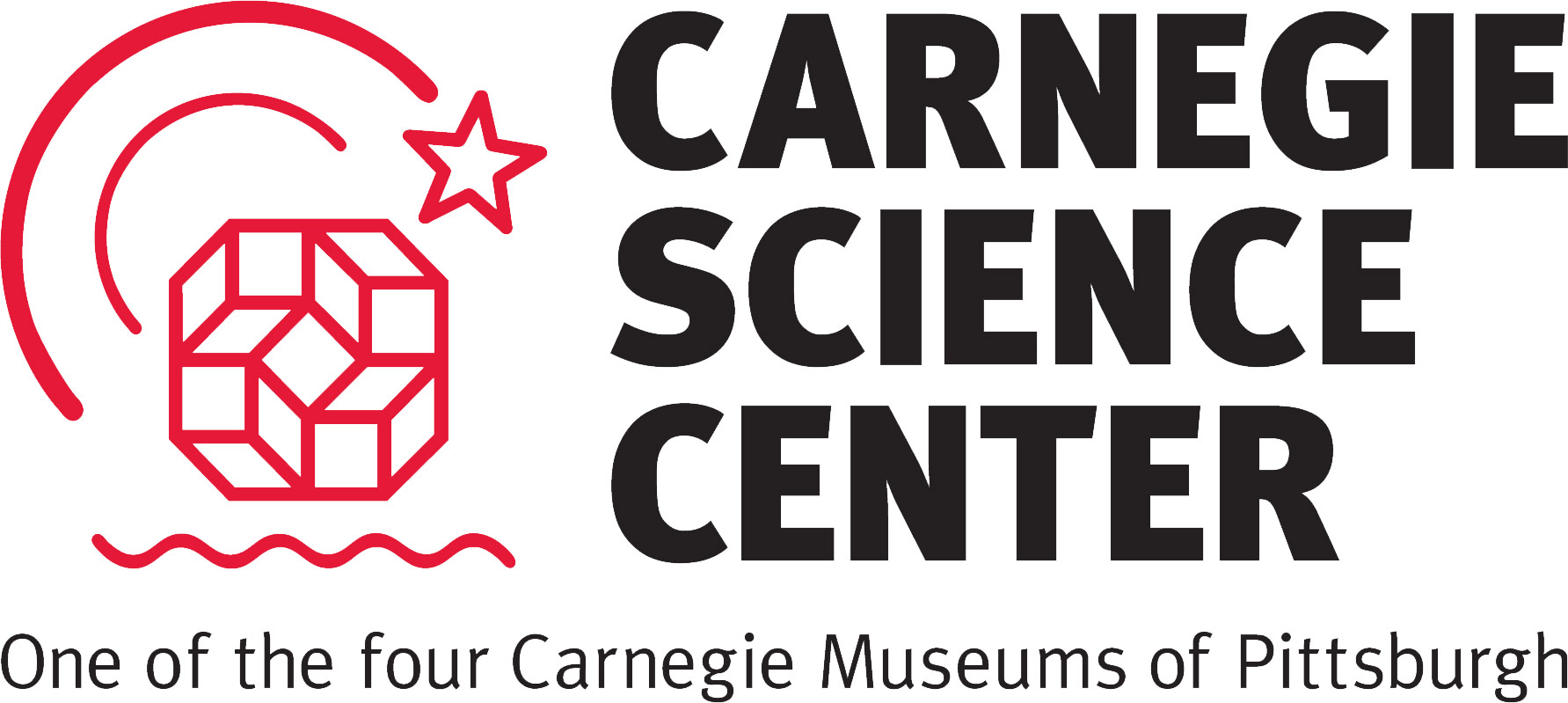 Carnegie Science Center delights, educates, and inspires people of all ages through interactive experiences in science and technology. Features include four floors of hands-on exhibits, laser shows, Omnimax movies on Pittsburgh's biggest screen, the world's largest permanent robotics exhibition, a planetarium, a whole building on the science of sports, a real submarine, and a world-renowned model railroad display. Live science demonstrations highlight health topics, physics, chemistry, and electricity.
Champion Schools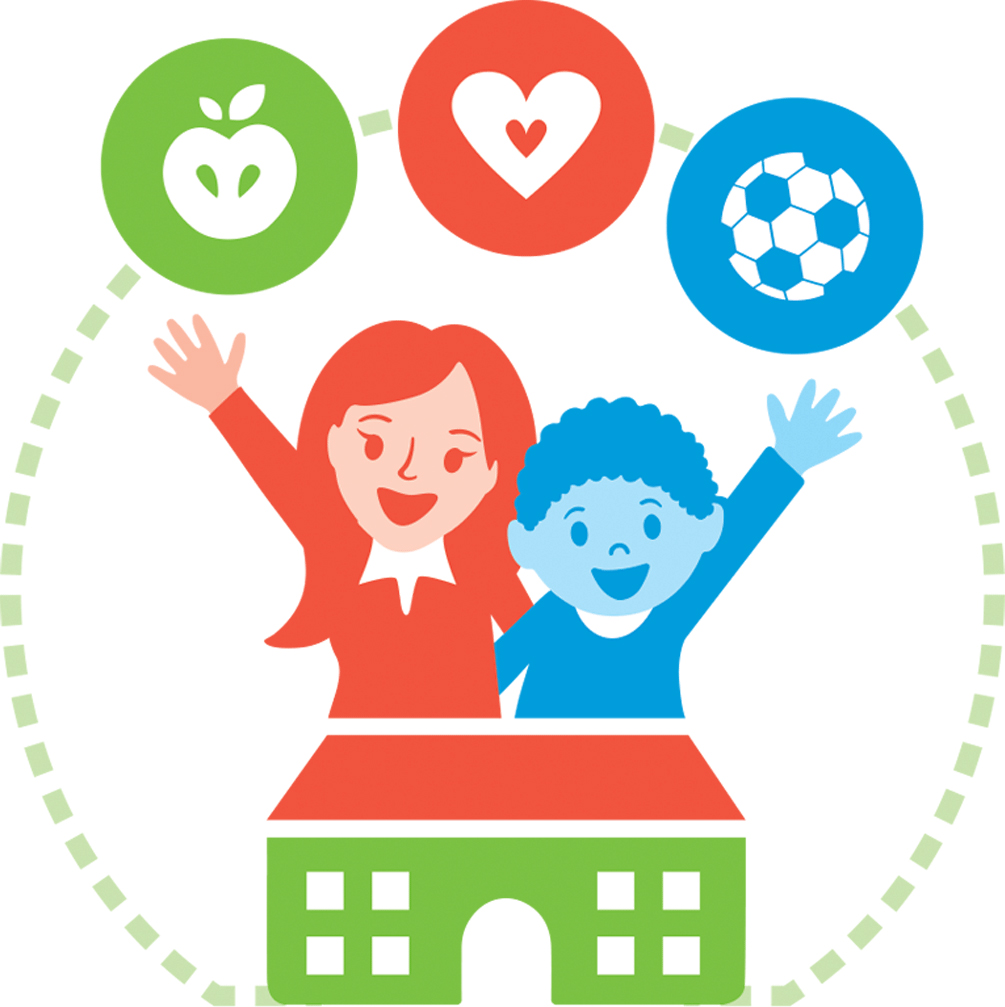 Let's Move Pittsburgh awards funding to Champion Schools in Allegheny County through a competitive mini grant program. The grants are given to support new or existing programs in schools focused on increasing healthy food and nutrition education, increasing physical activity in and out of schools, and increasing knowledge of how to grow and prepare healthy food among youth. For a complete list of Champion Schools, click here.
Children's Community Pediatrics


Children's Community Pediatrics is a network of pediatric offices throughout Western Pennsylvania committed to providing compassionate, high quality care for patients and their families. Their offices provide a wellness approach to care including nutrition services with the Healthy Habits 4 Life program, behavior health counseling and lactation services
Children's Hospital of Pittsburgh


Children's Hospital of Pittsburgh is a 315-bed acute-care teaching hospital. The state-of-the-art facility is a unique resource that provides compassionate medical care to children and adolescents in the region. In addition, Children's Hospital maintains a historically strong connection with the community, and offers an array of community-oriented programs and services to improve and promote the health of area residents
Food Revolution Pittsburgh Cooking Club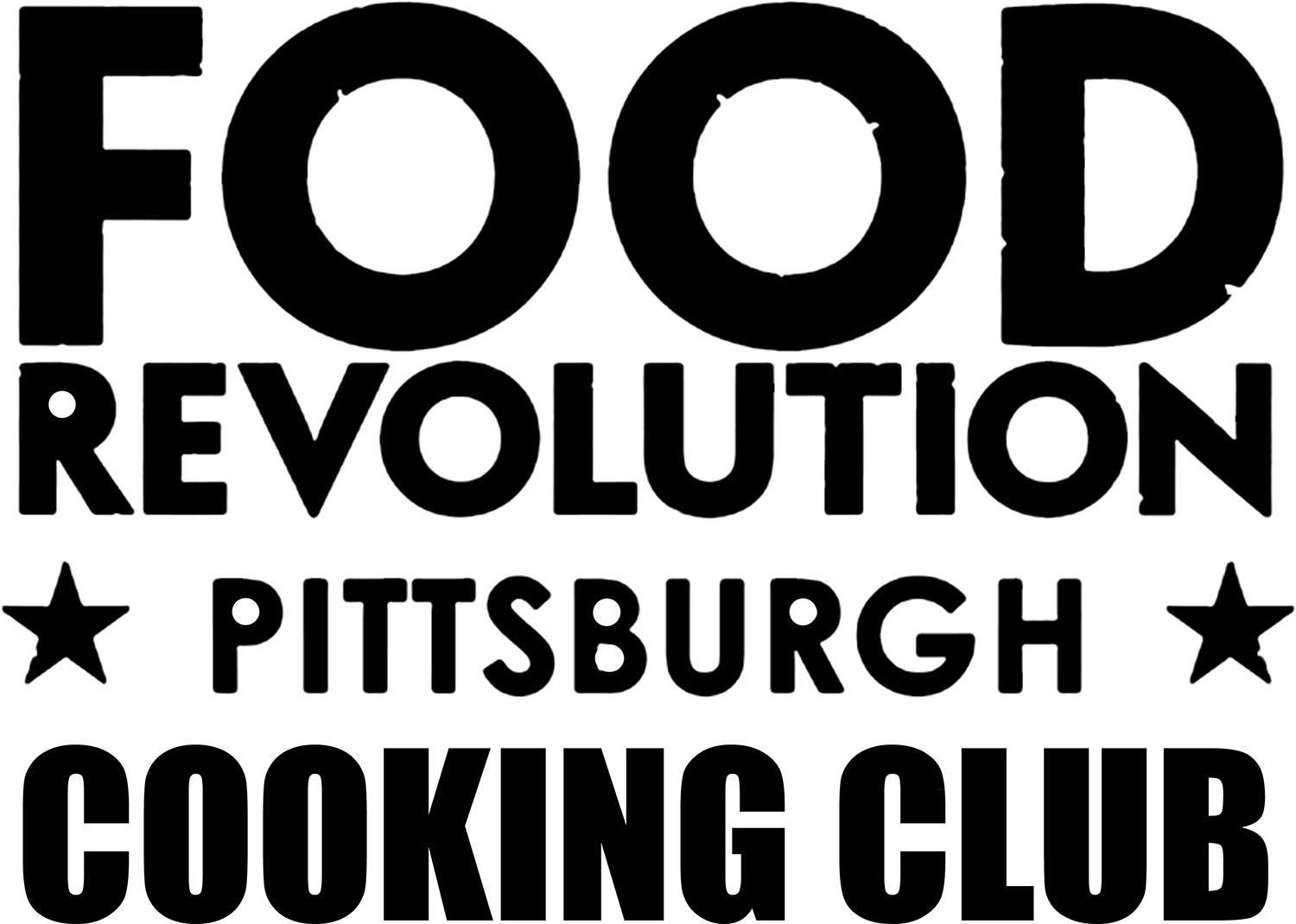 The Food Revolution Pittsburgh Cooking Club empowers and employs youth by teaching them to cook after school and hosts epic annual Food Revolution Day parties in Pittsburgh. The club has brought tools, ingredients, and top chefs from across Pittsburgh to teach students how to cook. The club seeks to provide its students with engaging and empowering experiences in an educational context that will help them, their families and their community eat in a healthier, more cost efficient manner.
Greater Pittsburgh Community Food Bank

The mission of the Greater Pittsburgh Community Food Bank (GPCFB) is to feed people in need and mobilize the community to eliminate hunger. GPCFB is a proud member of Feeding America with a vision of a hunger-free southwestern Pennsylvania.
Homeless Children's Education Fund

The mission of the Homeless Children's Education Fund is to advance the education of children and youth experiencing homelessness in Allegheny County by providing educational programs and services, serving as a trusted advocate, sharing expertise, and facilitating collaborative relationships that maximize the collective impact among community partners.
Lawrenceville United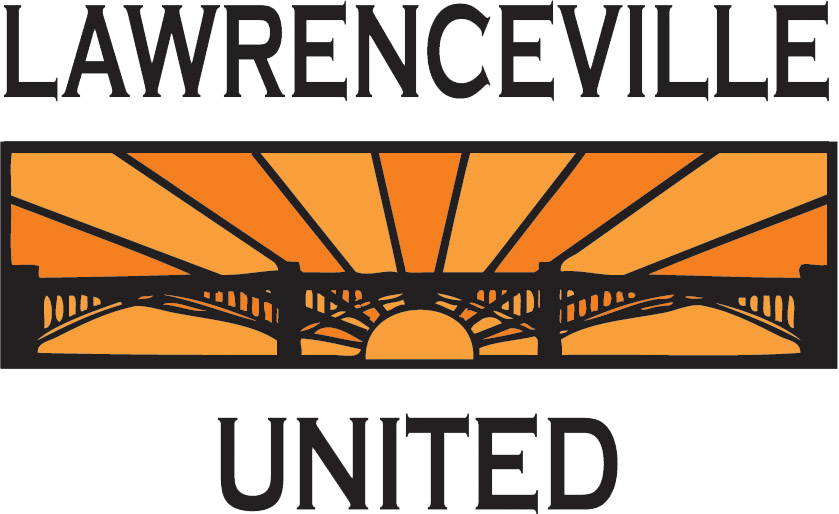 Lawrenceville United (LU) is an inclusive, resident-driven community-based non-profit organization focused on improving quality of life of Lawrenceville residents and stakeholders through community engagement and advocacy, community restoration and beautification, and community planning and development. LU's PEP Rally program works with parents and community partners to strengthen and support neighborhood public schools.
Pennsylvania Recreation and Park Society

The Pennsylvania Recreation and Park Society (PRPS) is the principal state organization providing professional leadership, development, advocacy and resources for those working and volunteering in the parks and recreation field. Members include managers of municipal and state recreation and park systems, recreation therapists and wellness specialists, higher education professors and students, managers of commercial recreation facilities, and citizen members of community recreation and park boards across the Commonwealth.
Pittsburgh Food Policy Council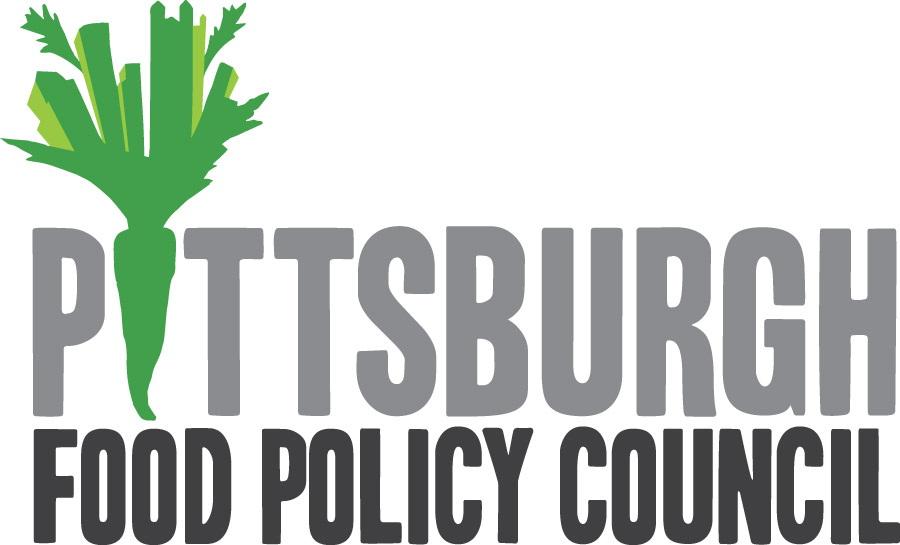 Over the last two decades, food policy councils have emerged around the United States as venues for shaping state and local policy to support sustainable food systems. The Pittsburgh Food Policy Council (PFPC) was formed in 2009 when a group of local stakeholders began convening to address community issues. The council aims to serve as a collaborative advisory organization, bringing together people from diverse food-related sectors to examine, develop and improve Pittsburgh's food system.
Pittsburgh Public Schools Food Service Department
The Food Service Department is feeding today's children for a healthier tomorrow.
Playful Pittsburgh Collaborative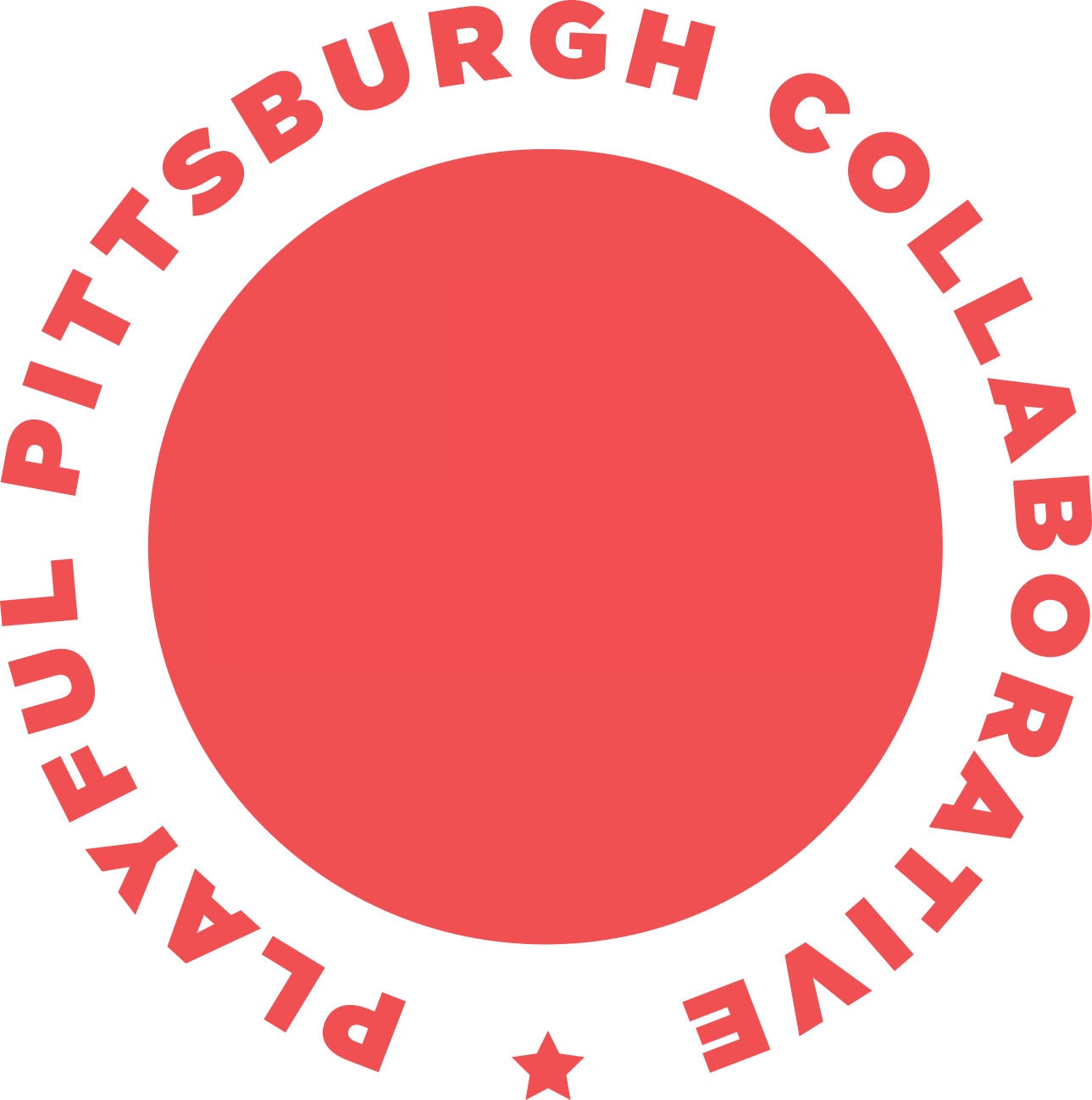 The Playful Pittsburgh Collaborative is committed to ensuring play is supported in our region as a critical element in the lives of people of all ages. Through playful events, education, and transformative community projects, we raise awareness of the physical, intellectual, and social benefits of playful lives.
Sarah Heinz House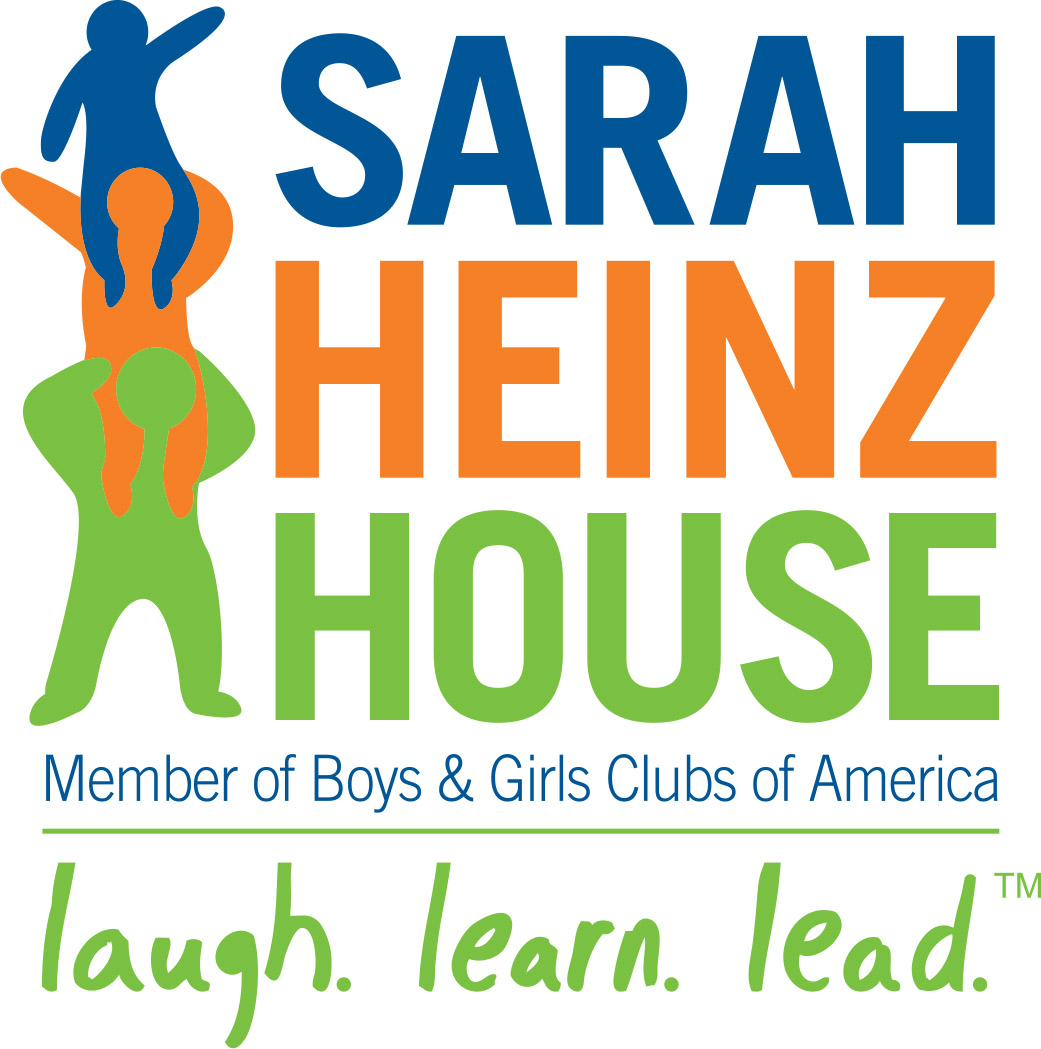 Sarah Heinz House (SHH) offers over 100 quality after-school and summer programs for kids age 3 to 18. Our doors are open six days a week during the school year and kids are exposed to a variety of educational, fitness and artistic enrichment programs at our North Shore facility, including sustainable design, media production, robotics, dance, swimming and gymnastics to name just a few. Parents may have peace of mind knowing that their child is in a safe and welcoming environment. Our caring and dedicated staff andvolunteers help and encourage kids to explore new interests, develop social skills, build confidence and become leaders. Our mission is simple: to empower all youth, especially those who need us most, to Laugh, Learn and Lead.
Senator John Heinz History Center


The Heinz History Center is the largest history museum in Pennsylvania and presents American history with a Western Pennsylvania connection. The History Center is the oldest cultural organization in the region (established in 1879) and a proud affiliate of the Smithsonian Institution.
UPMC Health Plan


UPMC Health Plan is part of UPMC – an integrated health care delivery system – and among the nation's fastest-growing health plans. The Health Plan partners with UPMC and community network providers to produce a combination of knowledge and expertise that provides the highest quality of care at the most affordable price. UPMC Health Plan offers a full range of group health insurance, Medicare, Special Needs, CHIP, Medical Assistance, behavioral health, employee assistance, and workers' compensation products and services to over 2.6 million members. UPMC Health Plan local provider network includes more than 125 hospitals and more than 11,500 physicians.
Wahila Creative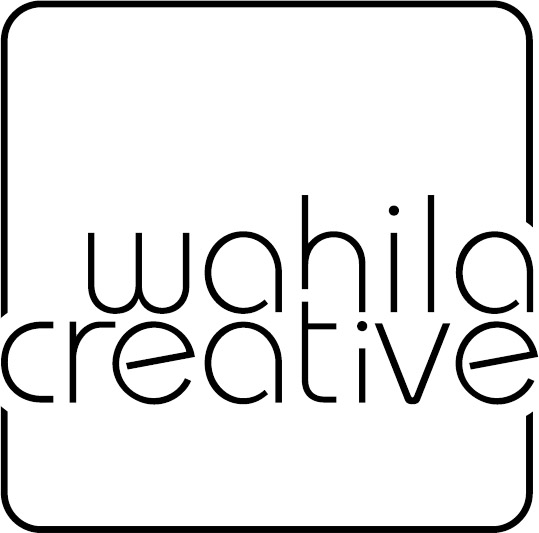 Wahila Creative is a Pittsburgh-based web design and development company. They specialize in web-based applications and functionality-driven websites. Since 2001 They've created customer portals and e-commerce systems, real-time automated vehicle tracking, stock data visualization tools, and content management systems — to name a few. Wahila is a team of designers, developers, and comedians who build inspired, reliable, and intuitive solutions... and have fun while doing it.
Women for a Healthy Environment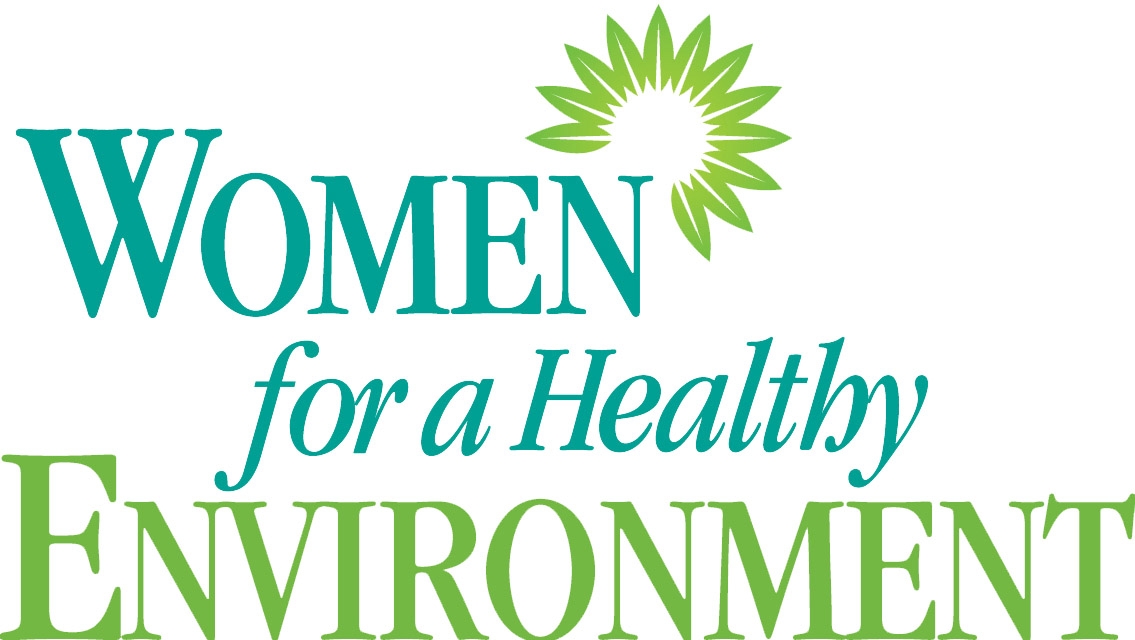 Women for a Healthy Environment (WHE) educates and empowers women, and those who love them, to act as ambassadors about environmental risks so that they can make healthy choices for themselves and their families and advocate for change for a better tomorrow for all. WHE provides community programming focused on environmental health topics with an emphasis on food and consumer product safety, including sources of exposure to toxins. WHE accomplishes this work through educational activities: workshops and conferences, youth programs, community presentations, and online communication through its website and social media.
YMCA of Greater Pittsburgh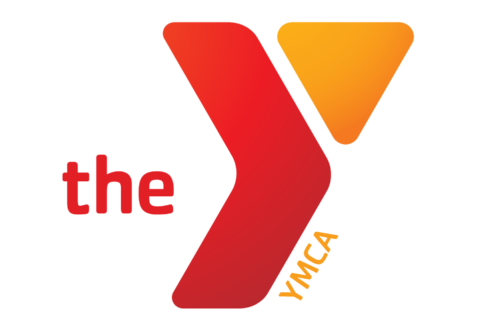 The YMCA of Greater Pittsburgh is a 501(c)(3) charitable organization dedicated to nurturing the potential of every youth and teen, improving the nation's health and well-being and providing opportunities to give back and support neighbors. Programs offered by the YMCA of Greater Pittsburgh serve more than 90,000 individuals each year and include after-school care and childcare, outdoor camping, community outreach, sports, health and fitness, youth counseling and senior assistance. Every day, the Y works side by side with its neighbors to ensure that everyone regardless of age, income or background, has the opportunity to learn, grow and thrive.
YWCA Greater Pittsburgh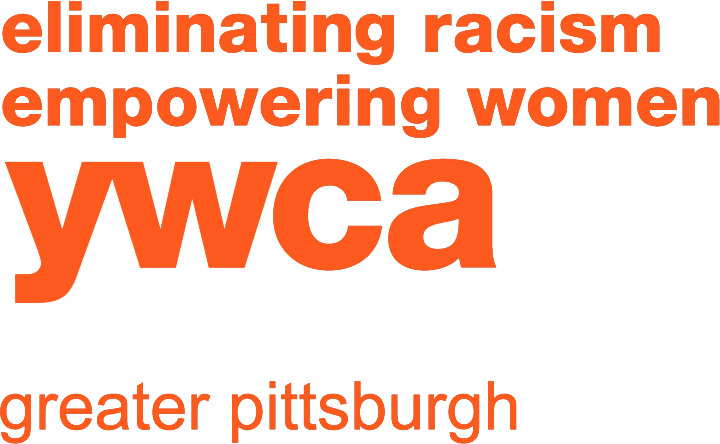 Since 1867, the YWCA Greater Pittsburgh has worked to empower women and their families, advocate for fair and equitable conditions, and challenge social and racial injustice. The YWCA advance programs that generate institutional change and better the lives of women and girls – programs like subsidized child care; housing for women in transition; breast and cervical health education for marginalized women; and STEM education for teen-aged girls from socio-economically challenged homes.
Select photos © Mark Regan, Giant Eagle, Pawsburgh Photography