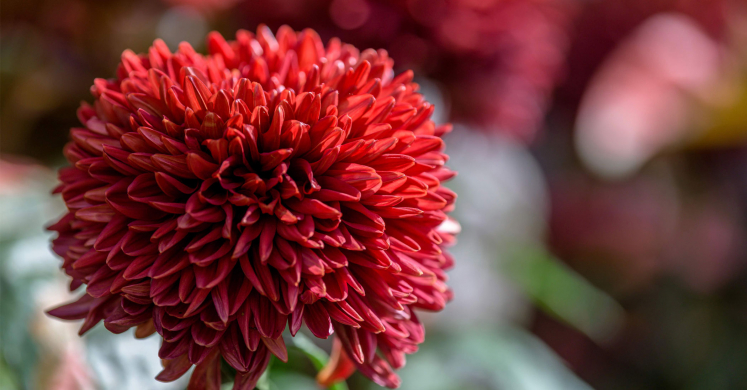 This Week at Phipps: Sept. 26 - Oct. 2
There's always something new to see and do at Phipps! This weekly blog post provides a run-down of the latest happenings so you can plan your visit. Events listed below require no advance registration unless noted otherwise.
Open Daily:
Tues., Sept. 27:
Phipps Family Dinner: Taco Night | 6 p.m. – 7:30 p.m.
Join Chef Emily for familiar favorites like pierogies, tacos and of course pasta! On pierogi night, let your family get creative in the kitchen and experiment with fillings in this from scratch pierogies class.
Wed., Sept. 28:
​In-Person Story Time | 10:30 a.m. and 1 p.m.
Kids will love visiting Phipps to listen to our storyteller weave tales about gardens, fruits, vegetables, animals and other fun topics. Attend weekly sessions with a special child in your life!
History of Botanical Art | 6 p.m. - 9 p.m.
Explore the history of botanical art from its earliest beginnings in herbals through present-day contemporary works.
Living in the Wild: A Visit to Larry Weaner's Suburban Property | 6 p.m - 9 p.m.
Learn how noted landscape designer Larry Weaner interacts with and responds to ecological processes to create an ever-evolving wild yet still ornamental garden in his small property outside Philadelphia.
Watershed Awareness & Rain Barrel Workshop | 6:30 p.m. - 7:30 p.m.
Workshop participants will learn how to harvest rainwater from their roofs, store it, and use it in the landscape.
Fri., Sept. 30:
Dinner with Chef Emily Larsen | 6 p.m. - 8 p.m.
Join us for a one-of-a-kind dinner with Chef Emily Larsen. Sit back and relax as Chef Emily prepares a delicious and inspiring three-course meal, taking your questions and sharing all her tips and tricks along the way.
Photo © Paul g. Wiegman