Champion Schools Seed to Plate Curriculum Resources
Let's Move Pittsburgh offers a Champion Schools Seed to Plate Curriculum that supports new or existing virtual or classroom style programs to improve children's health with the goal of helping every school in Allegheny County become the healthiest place for kids to learn and grow. The Champion Schools Seed to Plate Speakers Series will provide free virtual educational material in the following categories:
Bag the Junk: Increase healthy food and nutrition education in schools
Get Kids Moving: Increase physical activity in and out of schools
Teach Kids to Grow and Cook Food: Increase knowledge of how to grow and prepare fresh, healthy food
Sustainable Citizenship: Expose students to a variety of environmental topics to make a great impact in the community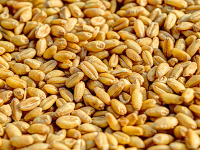 Unit 1: The Power of Seeds
Seeds are tiny but mighty! Read on to learn about how to germinate seeds, discover why seeds are so nutritious, engage in a seed-themed yoga class and get cooking in the kitchen!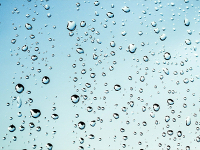 Unit 2: The World of Water
Plants need water just like us! Learn about how much water our gardens need, see why water is important for our bodies, get familiar with foods that hydrate us, and learn new games we can play on a rainy day.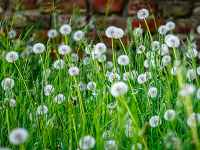 Unit 3: Weeds and Needs
When we have weeds in our garden, it can slow and harm the growth of the vegetables and flowers we planted. This doesn't mean that we should try to get rid of all the weeds in the world — weeds have a special place!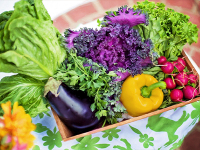 Unit 4: A Happy Harvest
A harvest isn't just picking vegetables from the vine — it is a season for collecting crops and celebrating the gifts our garden brings to us. Learn about the scientific definitions of fruits and vegetables, participate in a fun harvest matching game and find out how to keep your produce fresh!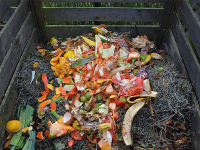 Unit 5: Composting
When we throw away the skins, peels, stems and tops of vegetables, we are missing an opportunity to add more nutrients to our diets and gardens! Read on to learn about the different materials we can compost, why the skins and peels are good for our body, and how we can cook with veggie scraps.
Meet the Instructors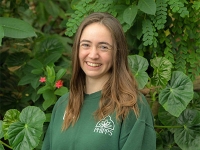 Jennifer Torrance is the science education coordinator at Phipps. She is responsible for developing, implementing, and evaluating science education programming. Jennifer holds a bachelor of science in environmental science from Allegheny College. She has been sparking children's passion for the natural world at Phipps since 2016. She loves encouraging creativity and introducing children to fascinating new concepts.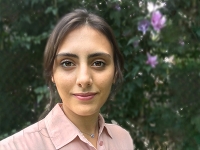 Sarah Cullo is a recent graduate of John Carroll University in University Heights, OH. She graduated with an B.A. in Exercise Science. Sarah worked with John Carroll's Athletic Office with the training staff during all four years of her tenure at JCU. She provided first aid and preventative care for JCU athletes on all of the athletic teams. At Care Alliance she found her passion for working in community health care. Ballet and movement have always been part of her life. Sarah served as a choreographer and Vice President of the JCU dance ensemble throughout college. Sarah is excited about making healthy living accessible and sustainable for families in this community through Let's Move Pittsburgh at Phipps Conservatory.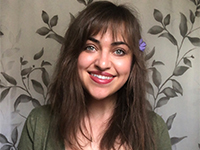 Maris Altieri is a registered dietitian and Let's Move Pittsburgh program coordinator. From a young age, Maris has been fascinated by the social, cultural and economic context of food, which inspired her to pursue a B.S. in nutrition and dietetics at the University of Pittsburgh and a dietetic internship at the California Polytechnic State University. Throughout her undergraduate career, Maris worked with urban agriculture and nutrition education nonprofits to help tackle barriers related to food insecurity. She finds great joy in empowering families to use food as a tool to nourish the mind, body and soul.