Let's Move Pittsburgh Outdoor Adventure Curriculum Resources
Let's Move Pittsburgh offers free Outdoor Adventure Curriculum that supports new or existing virtual or classroom style programs to improve children's health with the goal of helping every school in Allegheny County become the healthiest place for kids to learn and grow. Three units of curriculum are available to fuel a summer of learning: Backyard Explorers, Neighborhood Adventurers and Park Pathfinders. Click the links below to delve into the rich, engaging content created by the experts at Phipps.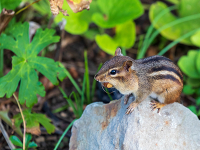 Unit 1: Backyard Explorers
There are so many discoveries to be made right in your backyard! Check out these resources to learn about your animal neighbors, explore fun games to try at home and more.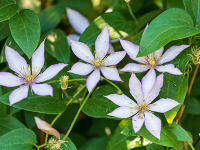 Unit 2: Neighborhood Adventurers
In this series of curriculum, little learners are invited to get to know their plant and animal neighbors! Learn about the species that share our spaces through blog posts, videos, physical activity and even a bingo game.
Unit 3: Park Pathfinders
Pittsburgh is home to many beautiful parks and exploring them is a great way to connect with nature! Check out these resources and activities and see if you can locate these plants and animals on your next trip to the park.
Meet the Instructors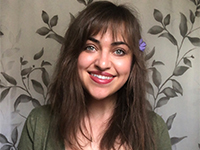 Maris Altieri is a registered dietitian and Let's Move Pittsburgh program coordinator. From a young age, Maris has been fascinated by the social, cultural and economic context of food, which inspired her to pursue a B.S. in nutrition and dietetics at the University of Pittsburgh and a dietetic internship at the California Polytechnic State University. Throughout her undergraduate career, Maris worked with urban agriculture and nutrition education nonprofits to help tackle barriers related to food insecurity. She finds great joy in empowering families to use food as a tool to nourish the mind, body and soul.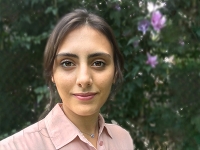 Sarah Cullo is a recent graduate of John Carroll University in University Heights, OH. She graduated with an B.A. in Exercise Science. Sarah worked with John Carroll's Athletic Office with the training staff during all four years of her tenure at JCU. She provided first aid and preventative care for JCU athletes on all of the athletic teams. At Care Alliance she found her passion for working in community health care. Ballet and movement have always been part of her life. Sarah served as a choreographer and Vice President of the JCU dance ensemble throughout college. Sarah is excited about making healthy living accessible and sustainable for families in this community through Let's Move Pittsburgh at Phipps Conservatory.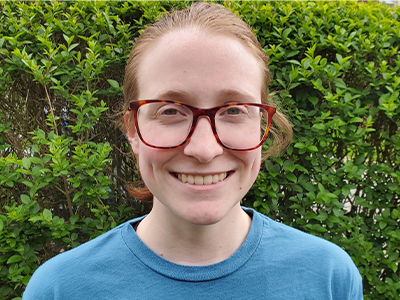 Emily Horner is the science education facilitator at Phipps. She earned her bachelors in parks and conservation, as well as a certification in sustainability at Slippery Rock University. Emily began at Phipps the summer of 2018 as the science education intern, and started as the science education facilitator in the summer of 2019, post-graduation. She loves teaching children about the natural world, and researching new crafts to put into lessons.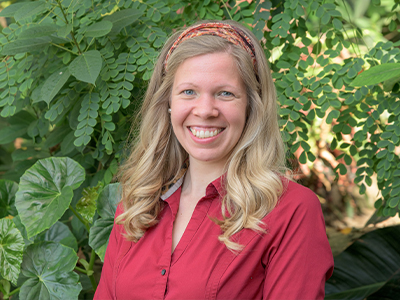 Dr. Maria Wheeler-Dubas is the science education outreach manager at Phipps. Her undergraduate degree and her doctorate are both in biology, and she has taught at both the college level and within the classrooms of zoos and museums. At Phipps, Maria coordinates science communication workshops, oversees the Botany in Action fellowship program, writes for Phipps' #bioPGH blog, and organizes multiple regular educational events. Overall, she loves nothing more than sharing the wonders of nature with children and families.