Garden Railroad: Bridges and Tunnels
NOW OPEN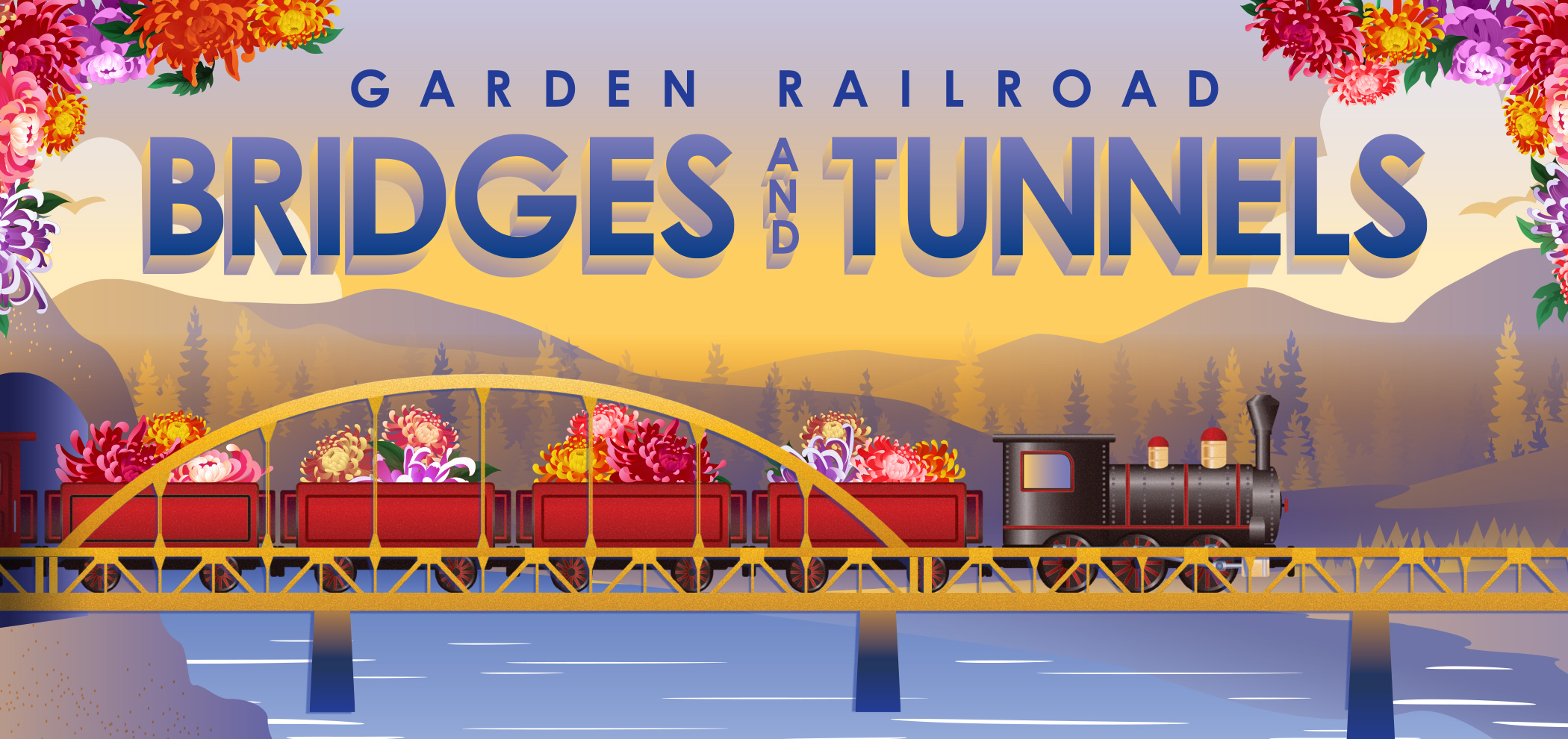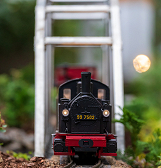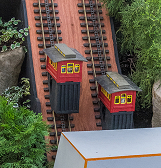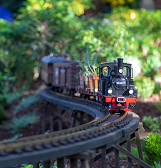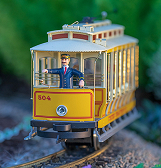 Join us on a locomotive journey through a delightful miniature display of the bridges, tunnels and inclines of western Pennsylvania and beyond.
Buy Tickets Online
Phipps is open for your visit. All member and nonmember tickets must be reserved in advance, and new safety protocols are required. Learn how you can join us!
Garden Railroad: Bridges and Tunnels pulls into the station with miniature recreations of iconic western Pennsylvania scenes, bustling with chugging trains and filled with live plants. Featuring classic scenes that residents of the city of bridges will recognize and appreciate, this interactive display is sure to delight guests of all ages.
Exhibit Features
Activate elements of the display through touchless interactive stations that prompt the Duquesne Incline's ascent and descent, trigger a drawbridge, send a city bus to its next stop downtown and more.
Watch garden-scale trains chug along over a signature Pittsburgh yellow suspension bridge resembling the Three Sisters bridges, which spans a water feature.
Witness traffic detouring around miniature Liberty Tunnels — closed for construction, of course!
Follow a mine car as it travels to and from a mine shaft.
See trains traveling over a classic Pennsylvania wooden covered bridge.
Spot the infamous Sinkhole Bus as the real-life event reaches its second anniversary!
Delight at more than 3,500 plants — including groundcovers, herbs, sedums, succulents, dwarf conifers and more — that create a living landscape amongst the bustling locomotives!
Garden Railroad is designed by Associate Director of Exhibits Jordyn Melino. Animatronics for Garden Railroad are created by Senior Building Maintenance Technician and Carpenter Paul Widek. Photos © Phil Johnson II and Paul g. Wiegman
More Events You'll Enjoy
Select Evenings, Nov. 26 – Dec. 23

Join us for a special new series, Stories with Santa, on select weeknights throughout the holiday season this year!

Now Open

Experience the natural beauty and culture of Cuba, one of the most biodiverse Caribbean island nations on Earth, in our immersive new Tropical Forest exhibit.

Select Wednesdays; 4 – 5 p.m.

Join Phipps, Communitopia and Green Building Alliance for a happy hour series for educators interested in meeting others who are also teaching about climate change.