LAST CHANCE: Flowers Meet Fashion: Inspired by Billy Porter
Now Through Sun., Sept. 24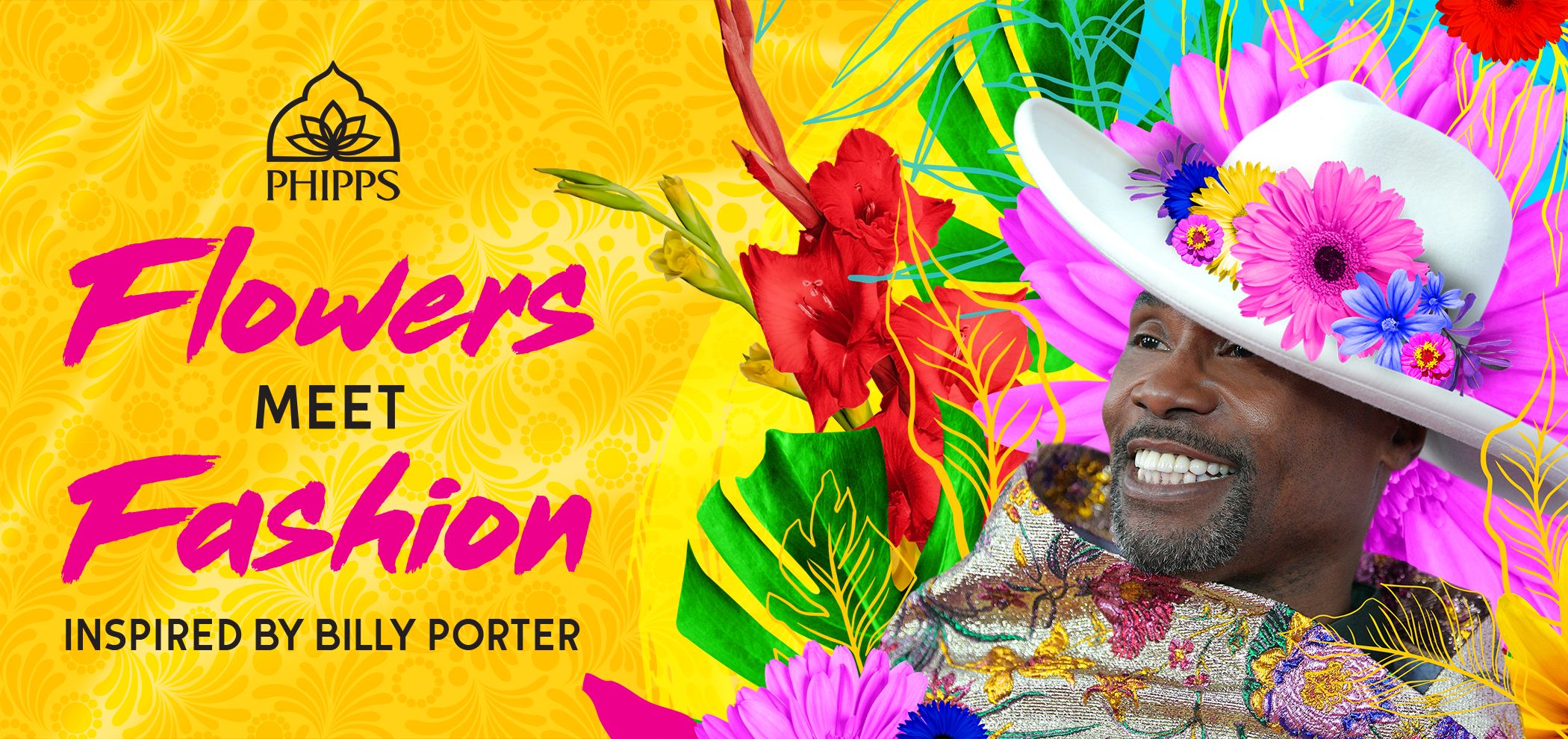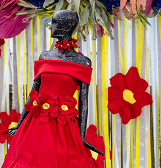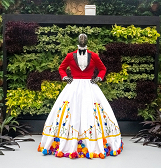 This summer, experience extravagant fashion designs and brilliant horticultural displays inspired by Billy Porter's local roots and artistic accomplishments.
Underwritten By
Presenting Sponsor

Major Sponsors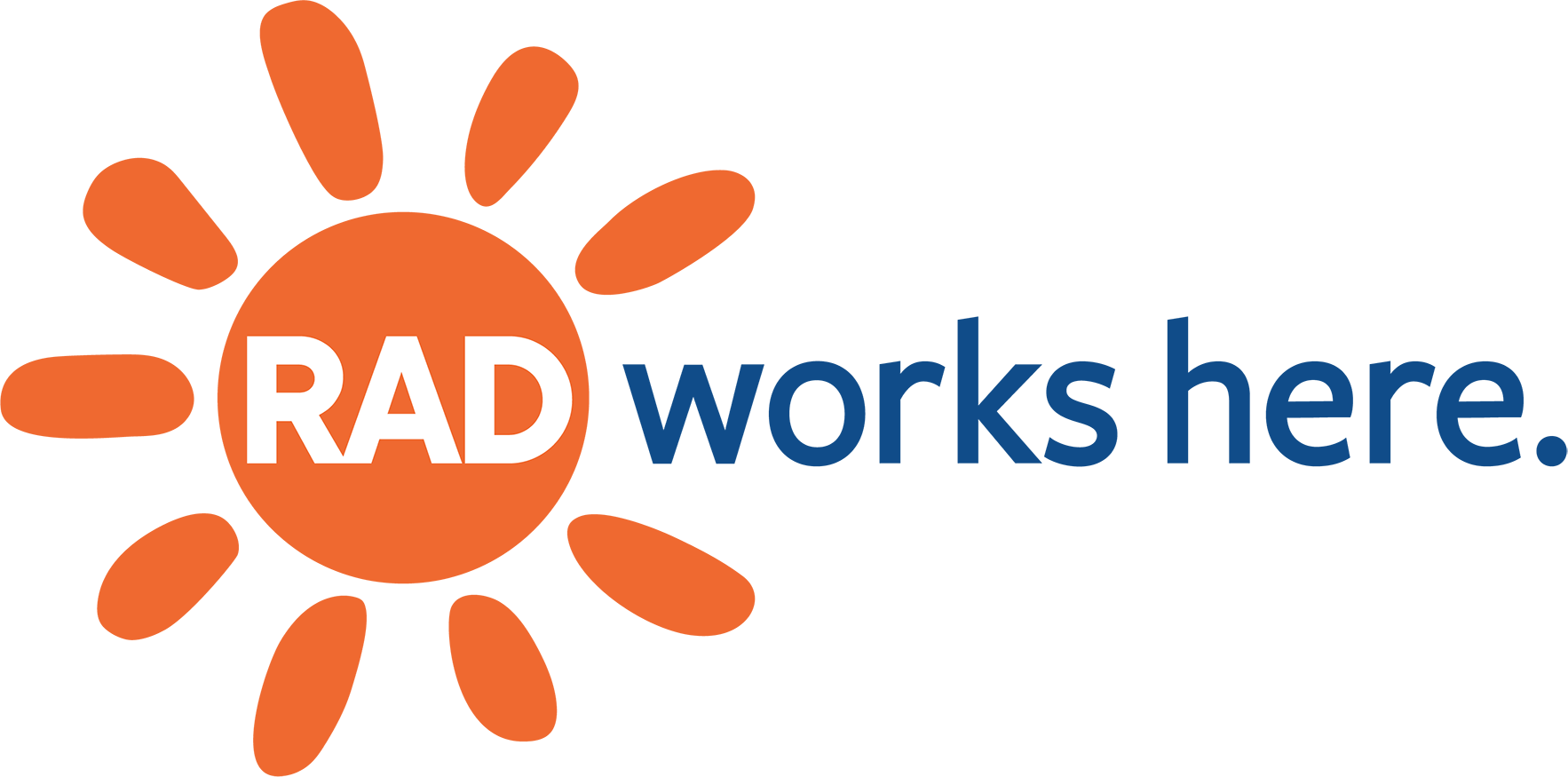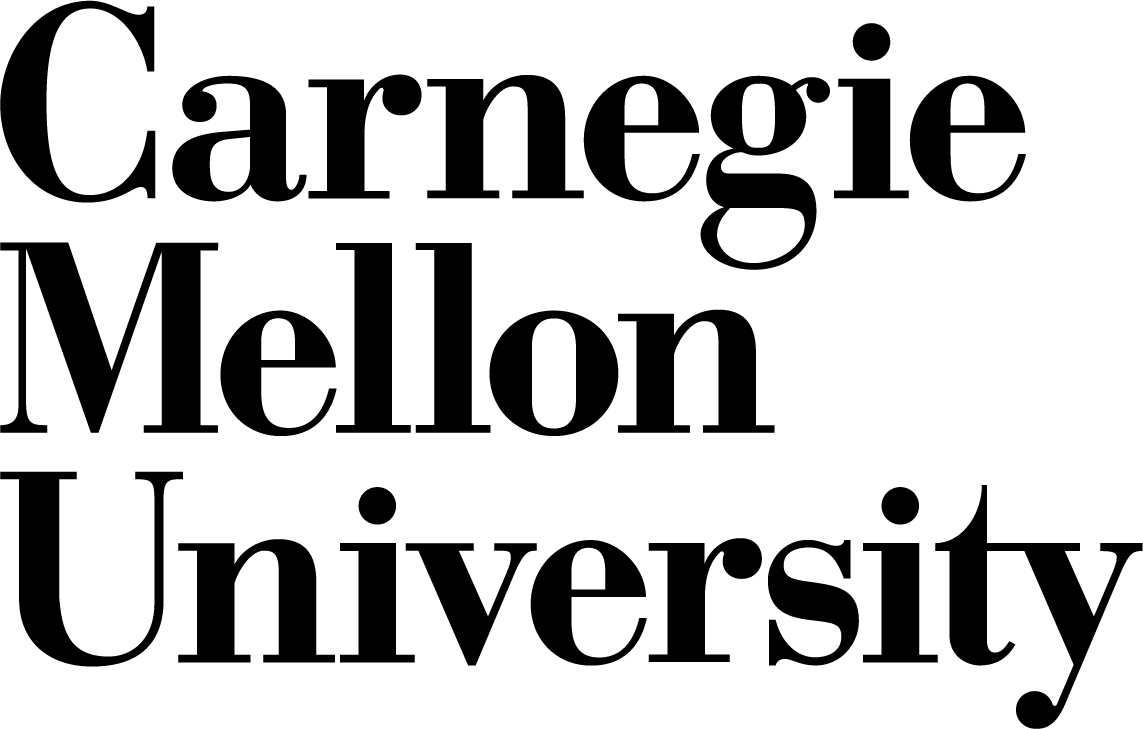 And Contributors To
The Phipps Fund And
Seeding the Future Matching Fund Appeals
Tickets on Sale Now!
Tickets are now on sale for Flowers Meet Fashion: Inspired by Billy Porter. Book your visit today!
Extended by popular demand, Phipps invites you to Flowers Meet Fashion: Inspired by Billy Porter. This spectacular show features brilliant horticultural displays and breathtaking fashion designs inspired by Billy Porter's local roots and iconic array of accomplishments as an award-winning actor, singer, director, composer and playwright. With the help of six professional fashion designers and costumers and students from Billy's local alma maters, Carnegie Mellon University and Pittsburgh CAPA High School, Phipps has created an unforgettable experience for all.
Stunning scenes in room after room will place you directly into fantastic world of fashion and flora, surrounding you with bursts of bright blooms like geraniums, begonias, philodendron and so much more. Prepare to be wowed as you behold unique designs and gorgeous gowns enhanced by beauty that only Phipps can provide.
VISITOR NOTE: Displays in our South Conservatory will be removed Mon., Sept. 11 to make way for our Garden Railroad installation.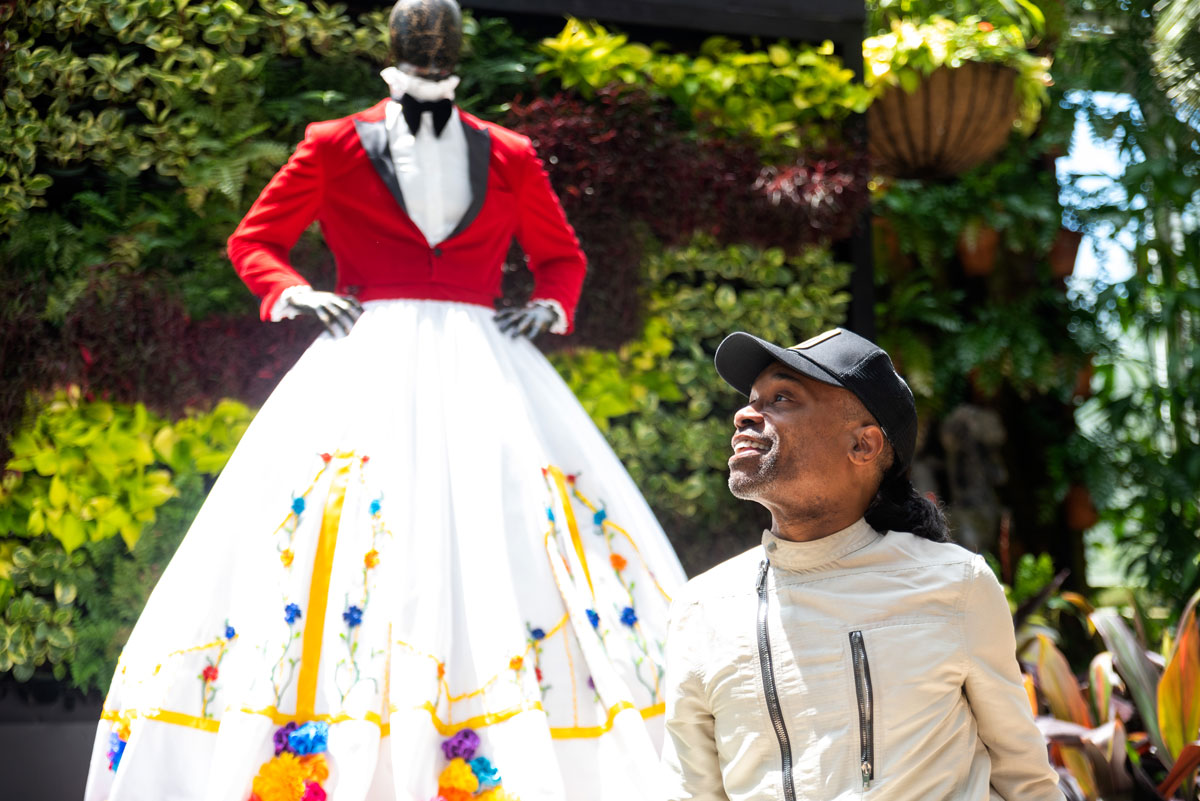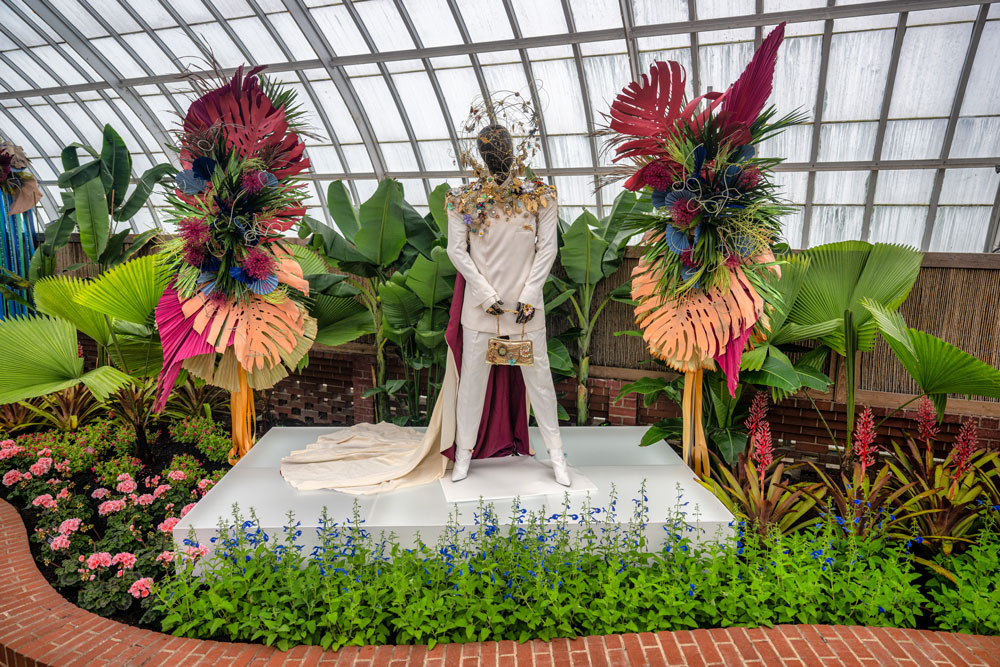 Enter the show as an intricate, Pittsburgh-inspired gown takes center stage in front of a pink neon sign in our Welcome Center
Stroll among elegant blue and green costumes inspired by Porter's Unprotected: A Memoir beneath gleaming globe chandeliers in our Sunken Garden
View a captivating gold costume that hovers in the Victoria Room as blue water lilies circulate in the pond below
Strut your stuff into the Broderie Room featuring a vibrant Kinky Boots-inspired display
Marvel at the live fish swimming within the aquaponics costume in the Serpentine Room
Don't forget to strike a pose in front of the pink and green vertical wall on your way out!
Watch the Flowers Meet Fashion Virtual Tour Video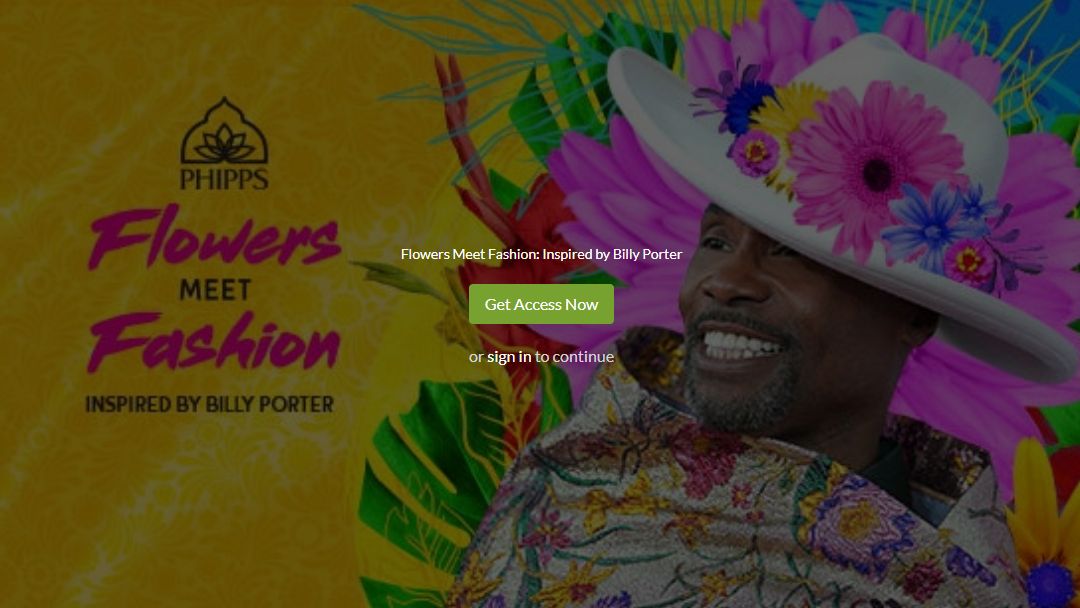 Enjoy the beauty of Flowers Meet Fashion from the comfort of your own home! Our Virtual Tour Video includes a 20-minute video journey through every room in this year's fantastic show followed by an alternate version with commentary from Phipps staff. The video can be rented or purchased to watch as many times as you'd like. You can also share the beauty by buying a copy of our Virtual Tour Video as a gift for a loved one!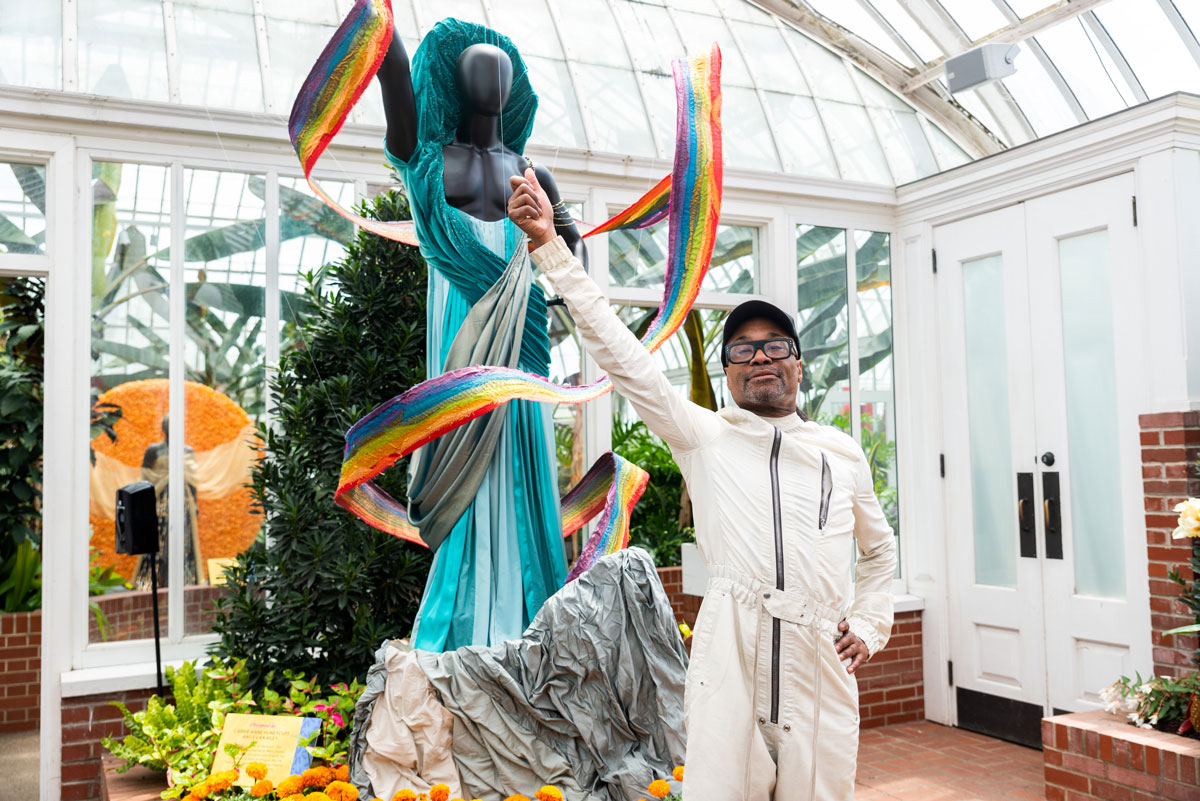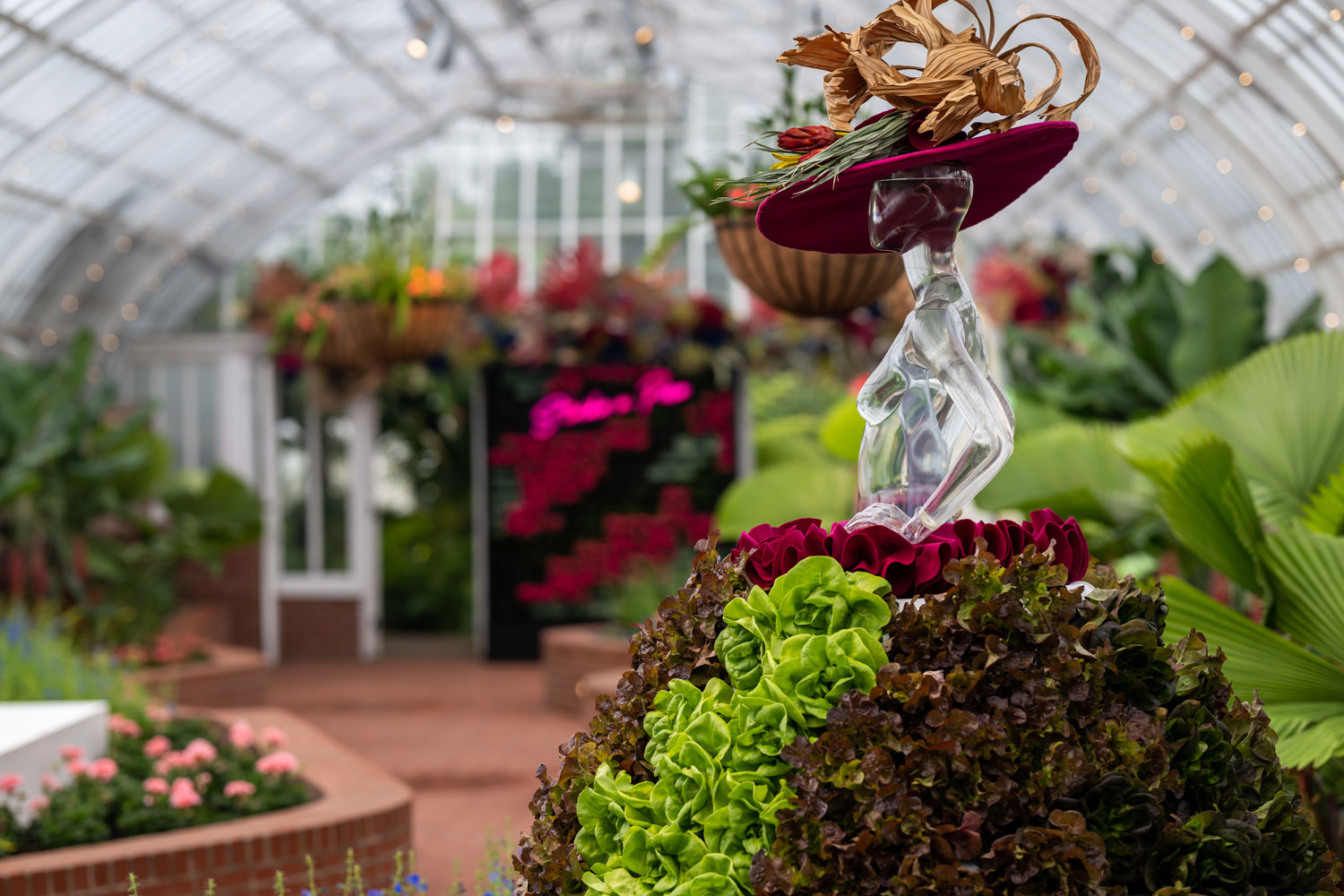 Flowers Meet Fashion: Inspired by Billy Porter, designed by Associate Director of Exhibits Jordyn Melino and featuring the work of Madison Michalko, Thee Suburbia, Cathy Olivar, Gloria Swanson, Damian E. Dominguez, Mindy Eshelman and the students of Carnegie Mellon University and Pittsburgh CAPA 6 – 12, is open now through Sun., Sept. 24.
Sketches © Jordyn Melino, Madison Michalko, Thee Suburbia, Cathy Olivar, Daniele Mathews, Damian Dominguez
More Events You'll Enjoy
Now Open

Say aloha to the spectacular intertwining of nature and culture of Hawai'i, one of the most ecologically diverse places on Earth, in our immersive new Tropical Forest Conservatory exhibit.

Opens Fri., Sept. 29

In this new exhibit in our Welcome Center Gallery, view gorgeous floral displays courtesy of the Ikebana International Pittsburgh Chapter.

Select Weekdays, 7 – 8 p.m.; See Description for Full Schedule

In this series, renowned chefs, culinary historians and authors from cultures around the world discuss how plants shaped their foodways.