Tues., Dec. 17; 6 and 8 p.m.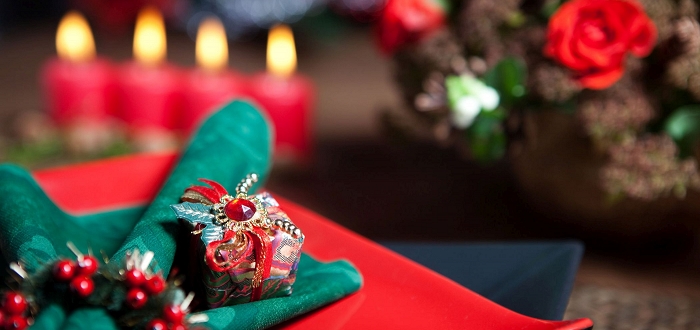 The chefs of our award-winning Café Phipps present an unforgettable holiday buffet dinner under glass.
For one very special evening, join us for a delicious holiday buffet dinner, expertly prepared by chefs at Café Phipps — our award-winning 3-star Green Restaurant Certified® eatery. Admission to Holiday Magic! Winter Flower Show and Light Garden is included in the price!
Our family-friendly buffet is served in Special Events Hall against the breathtaking illuminated backdrop of Tropical Forest Cuba. Seating is available at 6 and 8 p.m.
Holiday Dinner admission is $65 for adults and $35 for children under 12. Only one credit card per party will be accepted for payment.
Payment information must be given at the time of registration; make your R.S.V.P. by calling 412/651-5281.
Cancellations must be made before Fri., Dec. 10 in order to receive a refund.
Select photos © Paul g. Wiegman
More Holiday Fun
Dec. 5 – 7; Thursday: 10 a.m. – 6 p.m.; Friday: 10 a.m. – 5 p.m..; Saturday: 10 a.m. – 3 p.m.

From the glasshouse to your house, we're offering a large selection of fresh holiday greens and boutique gifts for loved ones at Phipps Garden Center in Mellon Park. This event is free and open to the public!