Now Open
In this new exhibit in our Welcome Center Gallery, view ikebana flower arrangements and suiseki, Japanese viewing stones.
The Ikebana International Pittsburgh Chapter consists of five schools of design: Ichiyo, Ikenobo, Keika-Kazan, Ohara and Sogetsu. Because each school varys in how designs are presented, this exhibit will showcase each school for a week and half during its run so each school will be represented in its own style. In addition to the ikebana arrangements, this exhibit will also feature suiseki, small, naturally occuring rocks that are meant to be appreciated. These rocks are often selected to reflect landscapes like mountains or lakes. Suiseki in this exhibit are on loan from Bob Dietz, local bonsai specialist and instructor at Phipps Conservatory.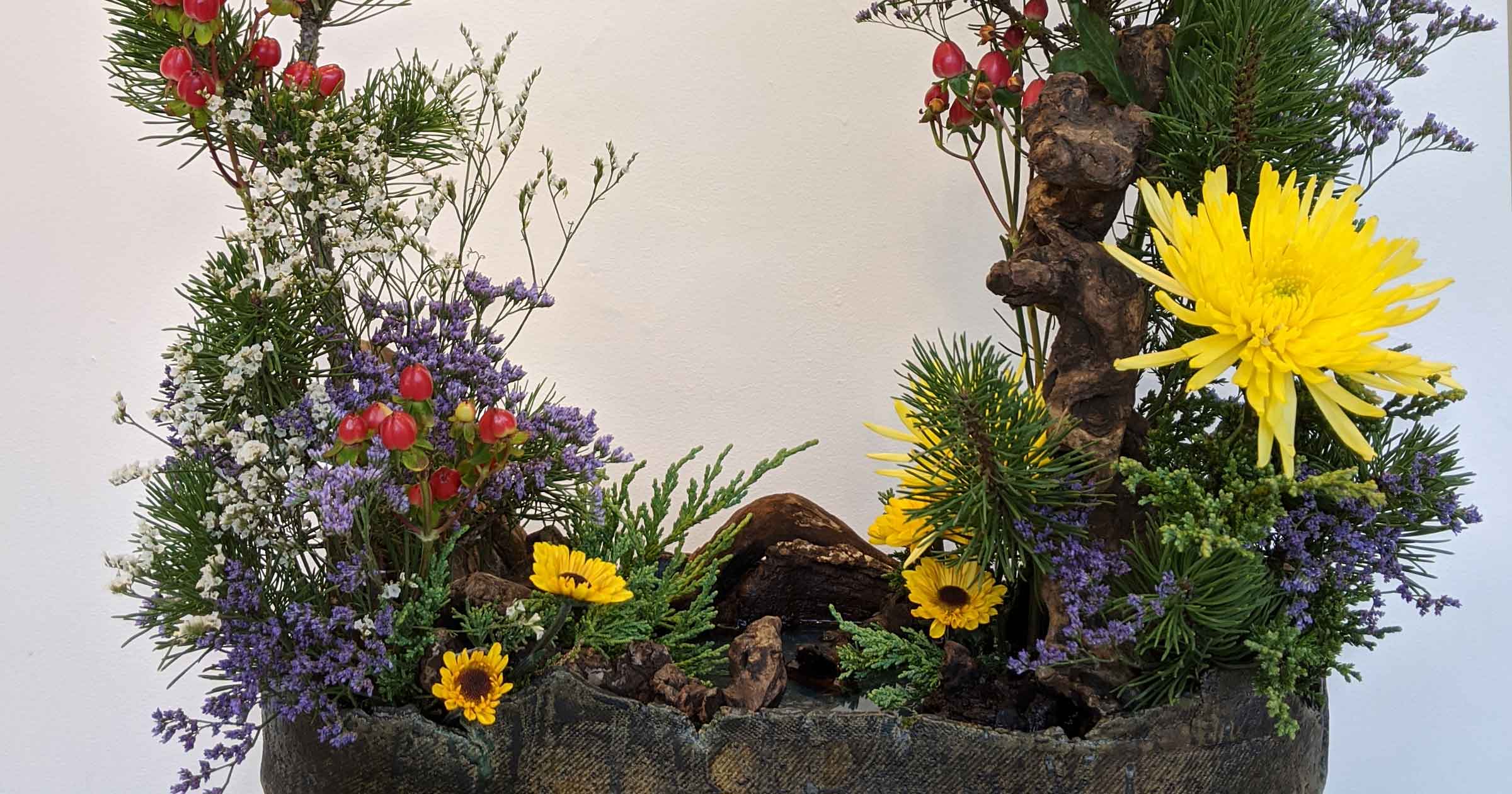 About the Ikebana schools of design:
Ikenobo School
These arrangements feature flowers placed in a precise and meditative arrangement and tend to feature water. Founded by the Buddhist monk, Ikenobo Senno, this practice is the oldest school of ikebana teachings.
Keika-Kazan School
Founded by Bunga Tanuma in 1930, this concept arranges materials to evoke a natural scene like streams, lakes, mountains or waterfalls. Three key elements of this style are flowers, branches and old burnished mulberry wood.
Ichiyo School
This school teaches students to make arrangements to fit the environment in which they are displayed to express the individual's emotions and character. Encouraging personal interoperation and imagination, this school calls upon arrangemnets to be a reflection of "oneself."
Sogetsu School
Founded by Sofu Teshigahara in 1927, the Sogetsu School encourages students to use their creativity and originality to make the arrangements into a one of a kind art form instead of focusing on the form. The school believes in the motto, " Sogetsu Ikebana can be arranged whenever, wherever with any materials and any container by anybody."
Ohara School
Unshin Ohara, founder of the Ohara School explored fields and mountains before developing a style of Ikebana to express the beauty of natural scenery. Ohara adopted the use of colorful imported Western flowers where his peers rejected them, creating seasonal arrangements out of whatever is in nature or natural.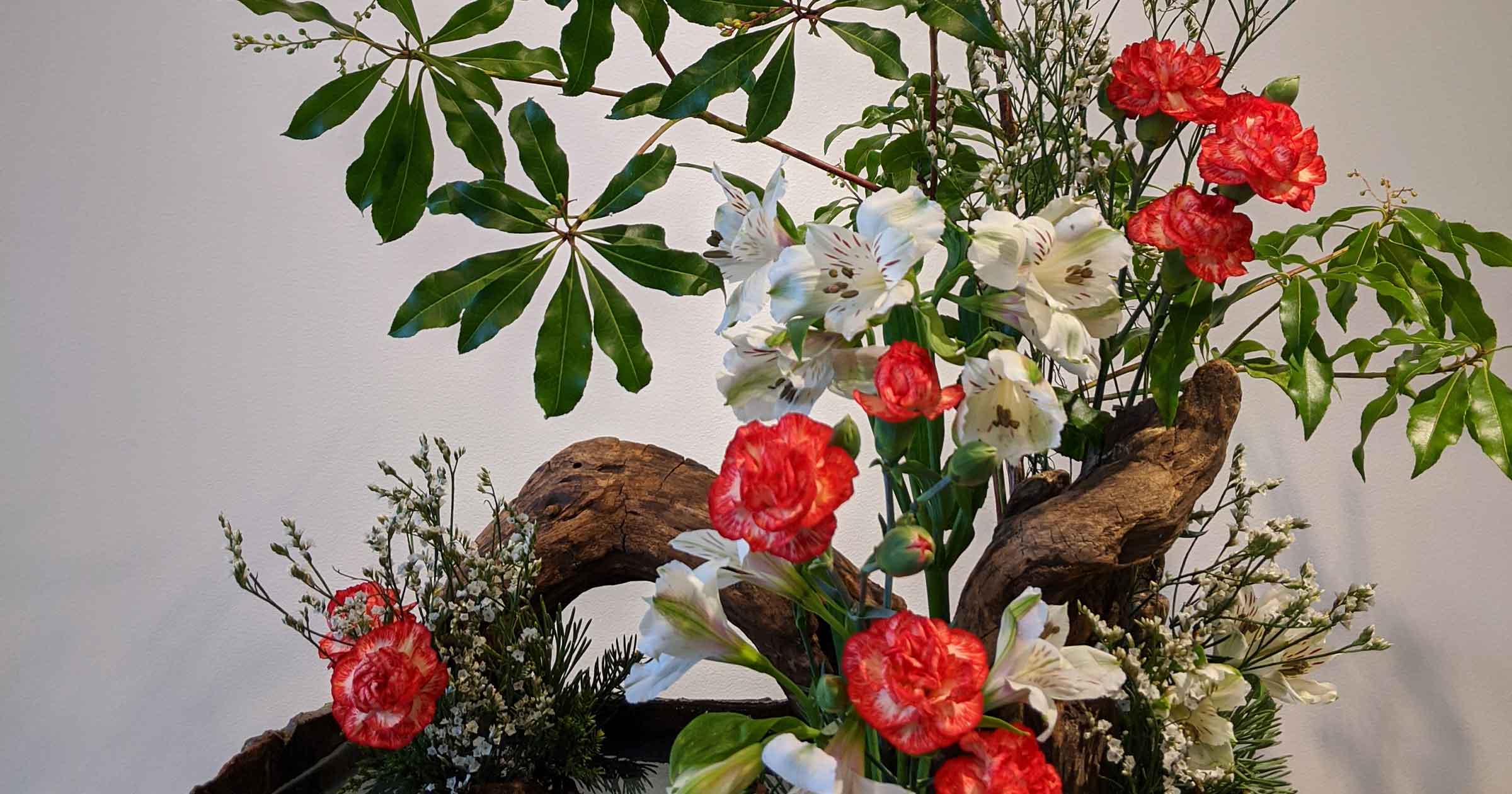 About Suiseki:
Suiseki is the Japanese art of stone appreciation. These natural occuring rocks have been formed through ages by wind and water, and are selected for their resemblance to landscapes or figures such as animals. The art of suiseki involves the selection and preparation of the stone as a complementary base, and the quiet appreciation of what the stone represents. The intention is for the viewer to appreciate and contemplate nature and connect with what the stone evokes.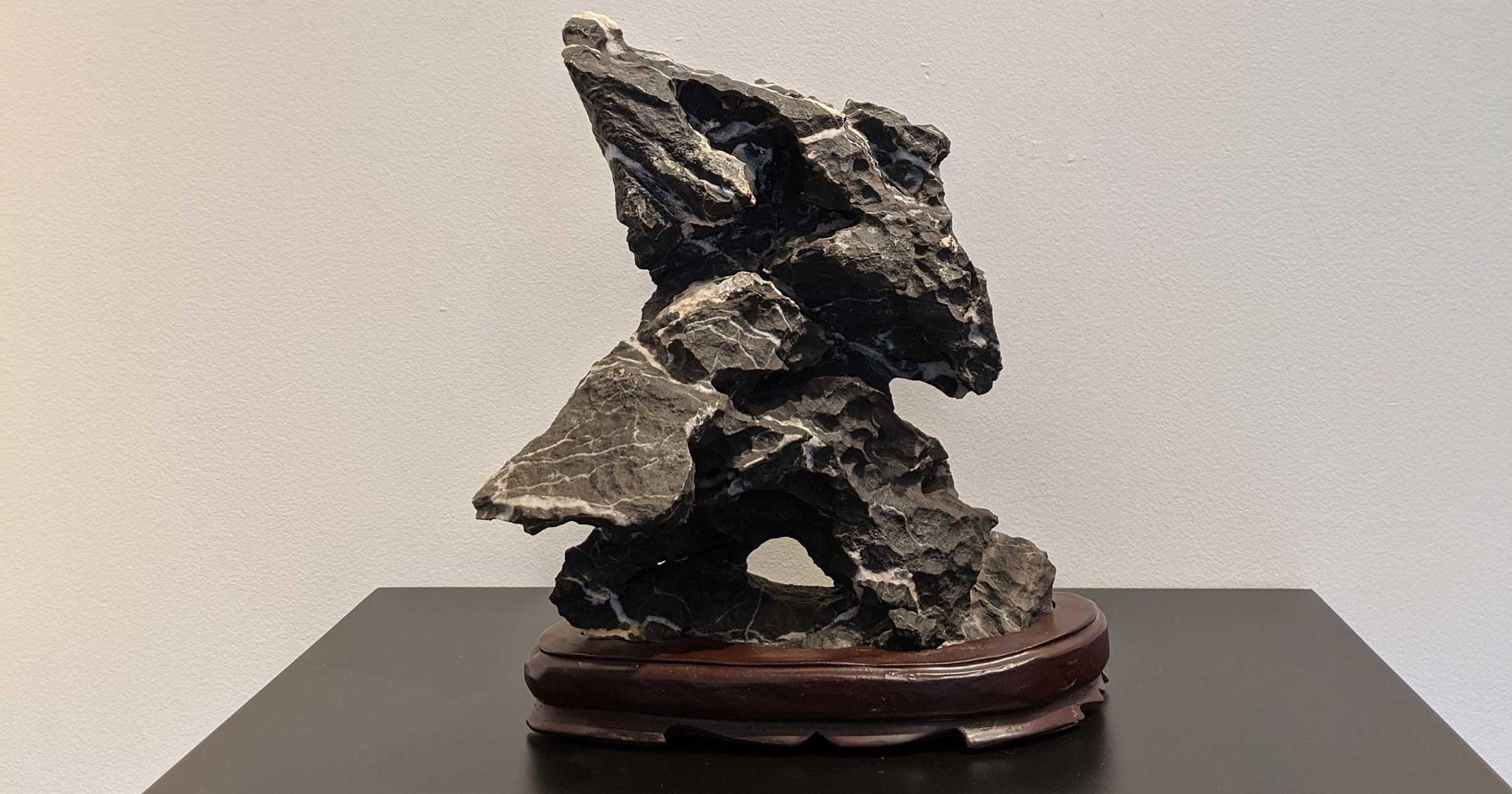 More Events You'll Enjoy
Sun., March 1; 6 – 9 p.m.

Planning your wedding? Discover one of the world's best garden wedding venues and meet the people who make couples' dreams come true at this special one-night-only open-house showcase at Phipps.

Save 50% on Admission Sundays, Feb. 2, 9, 16 and 23

Escape to a warm tropical paradise and save! Take 50% off admission every Sunday in February when you wear a tropical-inspired shirt to Phipps.

Fri., Feb. 28; 7 p.m.

Enjoy an inspiring, delightful gourmet meal that takes a fresh look at foods too good to waste. Each plate of this abundant four-course meal takes an ingredient that is often overlooked or discarded and transforms it into an innovative, flavorful dish.